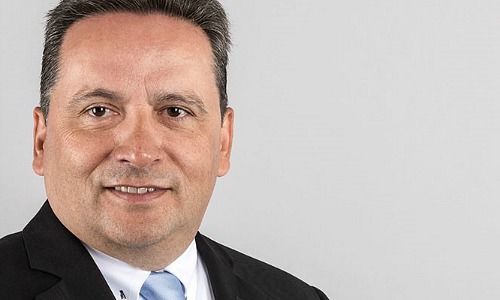 Swiss entrepreneur and former UBS adviser Claudio Cisullo started from nothing and is now one of Switzerland's 300 richest people. He just signed an agreement with Surbana Jurong, a developer from Singapore, which belongs to Temasek Holdings.
---
Mr. Cisullo, you belong to the 300 richest Swiss people. What did you do to appear in this exclusive list?
Nothing. I wasn't that pleased to find myself in the list, to be honest. As a member of the board of one of Switzerland's most important media companies I'm certainly not going to tell a journalist what he's allowed to write – as long as it is factually correct.
But the figures regarding your assets add up (100 to 150 million francs)?
Out of principle, I assume that a good journalist is doing his research properly.
You were brought up in a poor family and became remarkably successful as a businessman. You also are an influential adviser, board member and know all the world and his wife. How do you do that?
When you're born and brought up in Haegglingen, you start from zero. Or to put it differently: you have to stand up and be counted to get somewhere. This has often been remarked upon in a negative sense, not least by people who don't know me.
That you doggedly fight you're way to the top?
I never did any networking. It's not my style. I believe people sense when they are being «networked» and turn away.
An understatement from your side, surely.
Admittedly, I have the gift to reach out to people. They tend to reciprocate and like to talk to me. But I'm not using those opportunities to extend my network.
«The more you do, the more interesting you become for others.»
Over time contacts tend to generate more contacts by nature. The more you do, professionally and privately, the more interesting you become for others. People tend to forget that I was internationally disposed from extremely early on.
How do you mean?
I founded my first company in October of 1984, Panatronic IT, as a 20-year-old. I opened a branch in Taiwan in 1989. After that followed Japan. Before then we put our feet into Germany and Austria and later added Spain and the U.S. I've been active internationally for many years and have experience to match that.
It's a long way from your first profession as control system technician to international businessman and board member. What was the key to your success story?
Dedication, open-mindedness, remaining down to earth, resisting affectations. My father told me to never forget where I came from and to make sure that whatever I did had to be right for both parties. He died 21 years ago. He was no businessman, but he was honest and he also told me not to let up, to keep my word and to deliver. It would be great if he still were here to see what has become of his advice.
Was it never a problem for you not to have been to university?
No, because I never had to apply for a job. My performance as an entrepreneur was always worth more than any degree. Later on I completed several courses of further education, including one at the University of St.Gallen, to better understand the theories – the practical experience I already possessed.
Chain IQ, the service company active in procurement management I founded two years ago is the 26th business I started. I had or still have companies in the travel industry, consumer goods, consulting, sale and lease back of real estate, body-leasing, IT and a water park in Cyprus.
You only became publicly known six years ago when you sold some of your companies to Swisscom and later when you started advising UBS. How come this sudden acceleration?
I had been in touch with both Swisscom and UBS at an earlier stage, directly and indirectly. After selling Panatronic IT, Ecco Trust and IT Services + Logistik it made sense to become a member of the board at Swisscom IT Services.
In the case of UBS I knew the then CEO Oswald J. Gruebel from his time at Credit Suisse. We got to know each other at a dinner for clients and hit it off immediately. We share a similar background and made it to the top from modest beginnings. I very much respect Oswald Gruebel, even if I'm not always of the same opinion.
In what capacity exactly were you active for UBS?
Oswald Gruebel didn't want another consultant, because he had a lot of them at UBS already, and didn't like them anyway. He wanted someone to take the outside perspective and remain entirely independent, including financially.
«You don't need to explain banking to a banker.»
I put together an IT-advisory-board and later an industrialization-board, of which I became the chair. You don't need to explain a banker how to do banking, but you have to introduce other know-how.
The industrialization process seems to have foundered at UBS?
Not at all. UBS has proven that it can change. It has even taken a leading role internationally. Advisers at Barclays Bank for instance are using UBS' industrialization process as a model for their own transformation. UBS continues to work hard on the various projects.
You left UBS when you started Chain IQ two years ago. The company is doing the procurement for large corporations and has had UBS as its first customer. So before you left at UBS, you got yourself a contract worth billions.
UBS defined a total of 127 initiatives in the framework of the industrialization process. Procurement was one of them, and every internal and external option was examined. The conclusion was that an external solution, driven by an entrepreneurial spirit, would be the best solution. The procurement of goods and services that aren't part of the core business isn't strategic and can thus be outsourced.
It was clear to us – including from my own experience – that an independent company shouldn't just be working for UBS but also serve other customers to generate synergies, achieve better conditions from suppliers and economies of scale. That's how Chain IQ came into being.
Who owns the company?
I'm the biggest investor. Some individuals and family offices also have stakes – six to be precise.
How many customers do you have?
We've only become operative two years ago – on May 1, 2014. Today we're active on three continents. An outsourcing process on average takes two to five years, from the initial contact to the signing of the contract. I keep saying: «We are building the airplane in the air» – which is rather ambitious.
«We are building the airplane in the air.»
Nevertheless, we have a nice order pipeline – apart from UBS we work with Implenia, Thompson Reuters and with one of the biggest asset managers in the USA. Of the total, about a quarter are companies in the financial-services industry.
What does a financial company procure through you?
We are a services company. We negotiate and deal in the name of our customers. Everything that isn't part of the core business – which is quite a lot at a bank. It covers the workplace, travel, the fleet of cars, IT hardware and software, telecommunications, consulting, logistics and marketing.
What are your sales?
We only specify the procured volume of our clients – managed spend – which is just short of 9 billion francs. We only just signed an agreement with Surbana Jurong, a developer from Singapore, which belongs to Temasek Holdings.
How do you manage to get such lucrative contracts abroad?
My connections reach far into Asia. I have been active with my companies in the region. It is important to get to know the relevant people to be able to negotiate at the highest level.
Since founding Chain IQ we have conducted some 80 important negotiations with customers globally and signed 25 letters of intent on three continents: Europe, America and Asia. We are evaluating each business case carefully. If all the 25 contracts are signed, we talk about a volume of at least 25 billion francs.
You've got UBS as a client. Are you in talks with Credit Suisse as well?
We are in talks with a lot of companies in Switzerland.
«You can always get money for a good project.»
You're projections suggest that you will go public. When is your IPO planned for?
First we will do our homework. Stock exchange sounds great to make money. But this is not something I aspire to, because I don't need to. I aspire to establish a globally successful business. The economic change is constantly destroying hundreds of thousands of jobs. With our outsourcing we make sure that new jobs are being created. Outsourcing today is a no-brainer. I seriously don't know what the advantage would be of going public. There's enough money available in my environment – you can always get money for a good project.
How do you personally invest your money?
I keep about 90 percent of the money I invest in private equity, in companies that aren't listed and in which I'm actively involved. The other 10 percent I have managed in a traditional way.
Which industries do you prefer for your private-equity investments?
Not one in particular. The broader you're invested the better. Entrepreneurial spirit is not bound to a specific industry. My family office, CC Trust, is examining about 100 investments every year. No start-ups, but the financing of growth.
How do you evaluate a company investment?
First I check out the people. Then, how the company is organized. I have been involved in about 130 company transactions throughout my career, so I know what I'm talking about. I also want to see the premises, the offices, the depots, production. I understand pretty quickly what the atmosphere is like. I naturally also look at the figures in great detail. At the end of the day, the rational is being matched with the intuition.
---
Claudio Cisullo, is a Swiss businessman and investor. Now 52, he started his first IT company at the age of 20. The son of immigrants from Italy soon added further companies, some of which he later sold. In 2013 he was elected to the board of Ringier, the Swiss media company.
From 2010 to 2014 Cisullo worked as an adviser for UBS, developing its project of industrialization. Based on this mandate he founded Chain IQ in 2014, a company selling procurement services worldwide.
Cisullo recently was elected as member of the board of the Center for Global Enterprise in New York, a think tank. He is managing his many activities through his family office CC Trust Group. His assets of 100 to 150 million francs make him one of Switzerland's 300 richest people. He has three daughters and one grandchild from a first marriage.
MORE ON THIS TOPIC
WEB'S BEST
Former Goldman's Partner in Boutique Venture
Hong Kong and Singapore in Push for Fee Transparency
More
PHOTO GALLERIES
finews.asia Networking Event
stars China Symposium 2016
Compare my salary
Feeling Underpaid? Benchmark your salary by job title, company and location. Find out where you stand in minutes.
Share with us
Do you have any market intelligence to share with finews.asia – email us on info@finews.asia – All communication is completely confidential and strictly anonymous.