Singapore-based finews.asia is Asia's leading news site for all professionals in the financial sector. finews.asia delivers real-time news about the financial industry: breaking news, feature stories, industry developments, opinions plus the latest on people and trends.
finews.asia was founded in 2015 by an independent team of journalists with extensive experience covering global financial services. The team has also successfully operated Switzerland's leading financial news site finews.ch since 2009.
Editorial Team
Claude Baumann is Co-Founder of finews.asia and one of Switzerland's leading financial journalists. He's also the author of several books on the banking industry.
This email address is being protected from spambots. You need JavaScript enabled to view it.
Peter Bohnenblust is Co-Founder of finews.asia. He worked for many years as the Editor-in-chief of Switzerland's leading financial newspaper Finanz und Wirtschaft.
This email address is being protected from spambots. You need JavaScript enabled to view it.
Tom King is the Managing Director of finews.asia in Singapore. He has more than 20 years of experience in wealth management, trust and legal sectors. He has lived in Asia for 25 years.
This email address is being protected from spambots. You need JavaScript enabled to view it.
Peter Hody worked in leading positions at business papers, including Cash and Stocks before joining finews.asia. Earlier, he also worked for the news wire Associated Press.
This email address is being protected from spambots. You need JavaScript enabled to view it.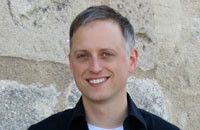 Samuel Gerber was in charge of the finance pages at Swiss business weekly Handelszeitung and previously worked for Axel Springer Switzerland and regional newspapers.
This email address is being protected from spambots. You need JavaScript enabled to view it.
Frédéric Papp joined finews.asia from cash.ch. Earlier he worked as a Freelance Journalist and later for Zurich private bank Rahn & Bodmer and Zuercher Kantonalbank.
This email address is being protected from spambots. You need JavaScript enabled to view it.
Andreas Britt most recently worked as a Political Scientist for the Swiss Federal Administration. He was a Reporter and Editor for Bloomberg News in Zurich and Stockholm.
This email address is being protected from spambots. You need JavaScript enabled to view it.
Katharina Bart is a dual Swiss-American citizen with 15 years experience as a journalist, most recently as chief correspondent for Reuters in Zurich. Prior to that, she wrote for Dow Jones Newswires and The Wall Street Journal.
This email address is being protected from spambots. You need JavaScript enabled to view it.
Digital Manager
Antonio Prosperati gained practical experience in e-learning and social media and then joined Axel Springer Switzerland where he worked as a Campaign Manager.
This email address is being protected from spambots. You need JavaScript enabled to view it.
Marketing & Sales
Ivan Schultheiss has a long experience across marketing and sales areas. He worked for Weltwoche and advertising companies APG|SGA and Clear Channel.
This email address is being protected from spambots. You need JavaScript enabled to view it.
Technical Support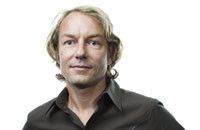 is Co-Founder of finews.asia and an experienced programmer, project manager and consultant on web projects. He worked for the magazines Facts and Bilanz.
This email address is being protected from spambots. You need JavaScript enabled to view it.
Finews.Asia Pte. Ltd.
350 Orchard Road
#11-08 Shaw House
Singapore 238868
Compare my salary
Feeling Underpaid? Benchmark your salary by job title, company and location. Find out where you stand in minutes.
Share with us
Do you have any market intelligence to share with finews.asia – email us on info@finews.asia – All communication is completely confidential and strictly anonymous.