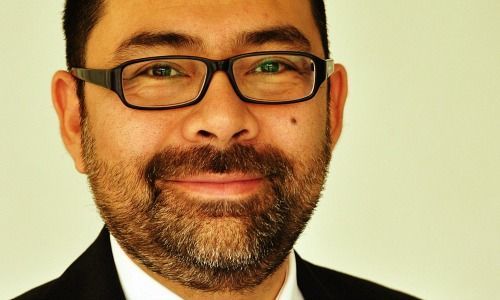 Many experts haven't really looked closely enough at Japan, or write it off because of demographic trends, LGT's Mikio Kumada tells finews.asia. He explains why he is optimistic for Japan's economic prospects.
---
Mr Kumada, what has Abenomics done for us so far?
Japan's nominal economic growth has stabilized. Every quarter since Shinzo Abe took office in 2012, it has grown an average annualized 2 percent on the previous quarter, after two decades of stagnation. More precisely, it had been contracting slightly every quarter on average.
What are the consequences of this economic growth?
Corporate profits have risen by about one-third. Salaries are also rising modestly, and in some segments rather strongly. The stock market has nearly doubled in value, unemployment is down, female participation is up, and there are steady, sensible doses of reforms.
Tax revenue has grown so substantially that the Bank of Japan said recently official statistics are underestimating Japan's actual economic growth by several percentage points. Do you agree?
Yes. Official government statistics are probably underestimating the recovery's momentum. Tax revenue may show a less biased picture – after all, who exaggerates their income to the tax man?
Why are there so many skeptics?
In the past decades, Japan has tried to overcome deflation with half-hearted stimulus and reform attempts, all of which were also ended prematurely. So it's only natural that many market participants have become doubtful.
«This is comparable to the reform pressure that emerged when U.S. ships entered Tokyo Bay»
Also, many foreign experts haven't really looked closely enough at Japan, or they write it off because of demographic trends. Lastly, a deflationary mindset has emerged in the country, which has been accentuated by demographic developments.
Why are you relatively optimistic?
Because inflation - and hence deflation - is always and everywhere primarily a monetary phenomenon, and it can thus be addressed with monetary policy. Other issues like productivity, demographics, the labor market, female participation, and market liberalization certainly represent major challenges, but they are easier to tackle with an inflation-friendly monetary policy.
But why would Japan not give up prematurely this time?
Because the rise of China is widely seen as an existential threat. This is comparable to the reform pressure that emerged when U.S. Navy ships entered Tokyo Bay in 1853.
How should Abenomics be viewed in a historical perspective?
Premier Minister Korekiyo Takahashi pursued a similar combination of monetary and fiscal policies after the Great Depression of 1929. Domestic demand gained momentum as a result. For the first time, spending went not just towards infrastructure investment, the military, or exports, but towards private domestic consumption.
«This was also a type of quantitative easing»
It is during this time that domestically-made private telephones, automobiles and motorcycles begin to appear in a meaningful way in big cities. Unfortunately, it didn't end well: Takahashi also sought a compromise with the Western powers and favored reining in the military and defense - and was murdered by ultranationalist officers in a military coup attempt in 1936.
After 1945, the Bank of Japan printed money to buy bad loans that the country's banks had granted to firms during and before the war. This was also a type of «quantitative easing».
Among the most recent policy measures announced in September, the fixing of the 10-year Japanese government bond yield at zero is being compared to the Fed's policy in the years after World War II.
This policy had helped the U.S. to reduce the massive public debt levels it had racked up during the war, without throttling the economy.
Which expectations have been disappointed?
If you look at consumer prices, inflation is still far below target, and the yen's appreciation earlier in the year provided another setback. Most people's wage growth remains modest. The pace of reforms can seem too hesitant.
What has been the public's response to the reforms?
Primarily positive, but the government has to stay the course – that's ultimately more important than the pace of reform. If you think of Germany in the 1990s – it was called «the sick man of Europe.» But a decade later the situation had turned completely. It didn't happen overnight.
What's going to happen next?
One of the most likely scenarios is that lower house elections are moved forward to the first months of 2017. Abe will probably want to use the economic and political momentum from recent months to cement his position, ideally until 2021.
«It has to be clear that Japan is not going to throw in the towel again»
This has to happen before the Liberal-Democratic Party's convention in March of next year. Financial markets will begin to doubt Japan's political commitment to the reflation and reform policies if they don't get this mid-term perspective.
What else needs to be done?
The government has to make a credible case that it wants to maintain expansive monetary and fiscal policy as well as steady reforms in the long term. It has to be clear that Japan is not going to throw in the towel again and get bogged down in internal conflicts – as was the case after Junichiro Koizumi's tenure from 2001 to 2006.
More imminently, the Bank of Japan will probably have to ease monetary policy again, be it through lowering interest rates into negative territory or by expanding its asset purchases. And the government has to use this more for investments and to raise household income – which can be summarized under the term «helicopter money».
---
Mikio Kumada is Executive Director and Global Strategist at LGT Capital Partners. He looks at economic topics from an international perspective. The son of Japanese-Greek parents grew up in Russia, Germany and Japan, studied in Vienna and worked in London and Athens. In 2002, he joined LGT and moved to Asia in 2008.
If he is not analyzing or commenting on the financial markets, he is exploring the many subtropical trails in and around Hong Kong. You can also follow him on Twitter at @Mikio_Kumada.
WEB'S BEST
Asia Pacific's Top Six Credit Risks For 2017
The 5 Most Shocking News in 2016
Hazel Moore: Banks Are Completely Wasting Valuable Customer Data
Morgan Stanley CEO Makes First-Ever Stock Sales After Bank Rally
Former Goldman's Partner in Boutique Venture
Hong Kong and Singapore in Push for Fee Transparency
More
PHOTO GALLERIES
finews.asia Networking Event
stars China Symposium 2016
Compare my salary
Feeling Underpaid? Benchmark your salary by job title, company and location. Find out where you stand in minutes.
Share with us
Do you have any market intelligence to share with finews.asia – email us on info@finews.asia – All communication is completely confidential and strictly anonymous.